Wat doen netjiese Montagu reg?
---
Ons besoek die mooi en netjiese dorp Montagu net anderkant Ashton. Ons kyk wat reg loop in die dorp en hoe Montagu sy probleme aanpak, en of daar lesse te leer is vir ander dorpe. Ons ontmoet twee inwoners wat elk op haar eie manier 'n verskil maak aan dorpenaars se lewens. Ons hoor ook van jong kunstenaars van hierdie dorp wat behoorlik uitgestyg het – skilders en balletdansers. Van die dansers is nou op wêreldverhoë, maar ploeg steeds weer terug in hul gemeenskap.
Luister Sondagmiddag om 3 nm na My Mooi Dorp op RSG.
Lees meer oor die kunsuitstalling
Creativity, the star of the show – this Youth Month
This Youth Day, 16 June not only promised to be a true celebration of Arts and the passion of the Youth, it delivered 110%
It all started with a Free Art Opening night in collaboration with Belinda Hewer Artist and Montagu-Ashton Tourism Association.
The first Joint exhibition of Peter-James van der Berg and Megan Pekeur, two young promising local artists, born- and growing up in Montagu.
Aided with the generous shared talent of Belinda Hewer opening her gallery space for these talented young people, Montagu locals and visitors were all in for a sensory opening night of Art, Music and Dance. Adding the amazing Zolani Youth Choir and talented Dancescape SA dancers to the mix with some snacks and a sip (or two) of Ashton Winery's own art…. Appealing to all your senses.
Let's start with the stars of the show: Young PJ and Megan
Megan would tell you that her driving force is her little boy, Isaiah Jonah Pekeur. Her inspiration, Women and she calls herself a feminist, pain ting from since she can remember.
But his was her first opportunity to do an exhibition. Very grateful to Belinda Hewer for opening her heart and her gallery for the love of art.
Each of Megan's powerful paintings is about empowering women, with the undertone of violence against women and children that is something we all need to speak up about. She addresses depression, post-traumatic stress and anxiety in the deeper meaning of her paintings. Megan indeed shined at her first exhibition and we truly hope to see much more of her in the art scene in the future.
PJ van der Berg has been interested in wide variety of art forms from a very young age. Starting strong and wowing teachers with his pencil schetches and moving to painting and tattoos. He admits that ii is tattoos that keep him very busy now days, but he did go all out with his paintings for this exhibition. His artwork is striking and already in the first hour of the exhibition a "SOLD" sticker was added to one of his paintings.
PJ is also known for his amazing illustrations that forms part of two books printed already.
Very modestly he explains that he was just lucky enough over the years to create art that other people are happy to buy – Well, that is obvious with the quick sale on his first exhibition night.
He concludes that Art will always be part of Peter-James van der Berg.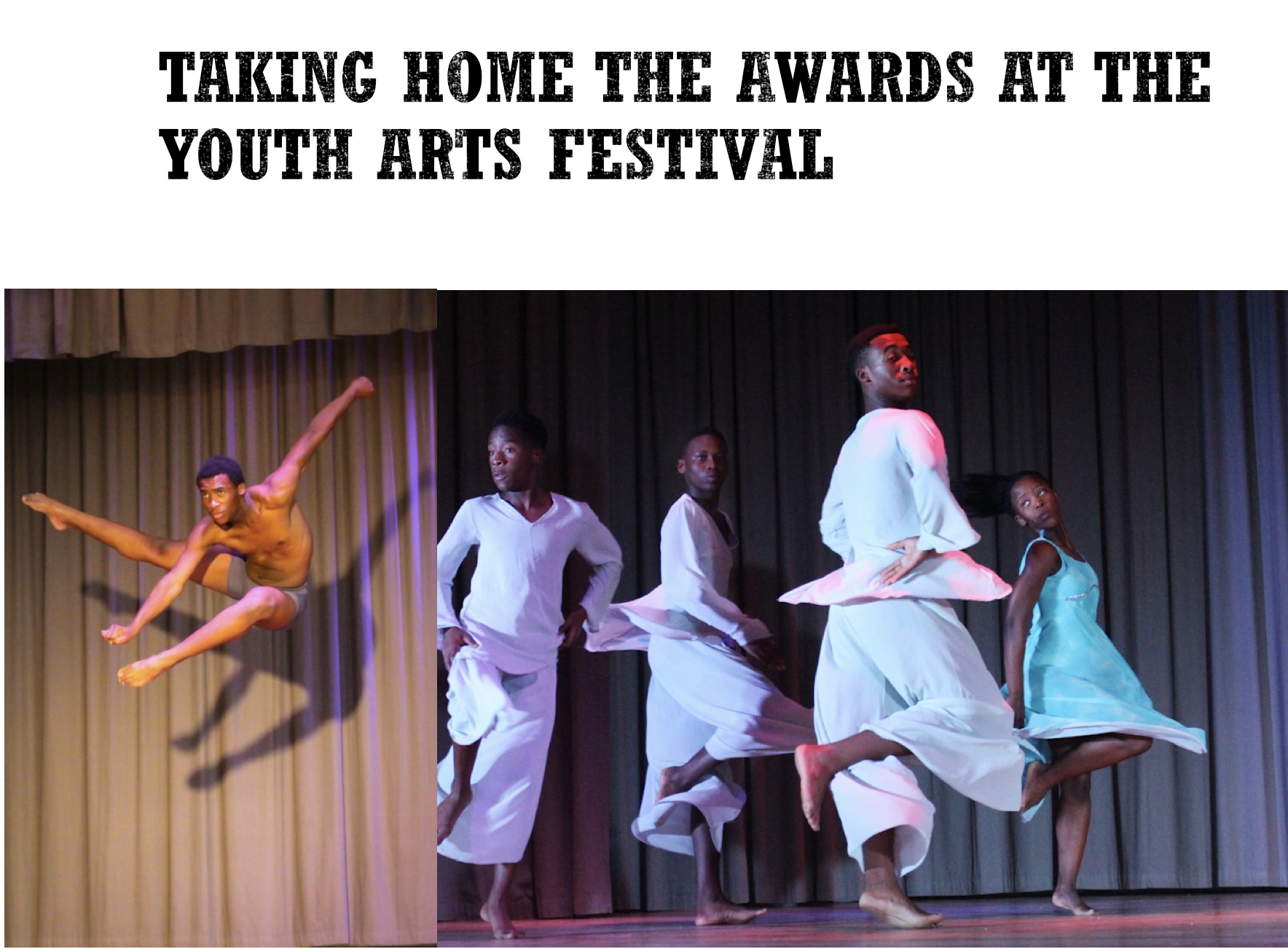 Many Young "Stars" attended this amazing evening; The agility and grace of some Dancescape SA Dancers never fail to impress.
Uplifting people through Dance
Dancescape South Africa's main focus is on developing the youth in our disadvantaged, rural communities through dance. Dancescape South Africa provides the youth with an opportunity to not only learn the art of dance but also to perform throughout the year. When adequate funding is available, they strive to provide further training opportunities in Cape Town and abroad.
Remarkable talent has been revealed – in so much that many who have grown up in these townships are now working as professional dancers all around the world.